NYSUT Member Briefing – Sep. 20, 2019
Share This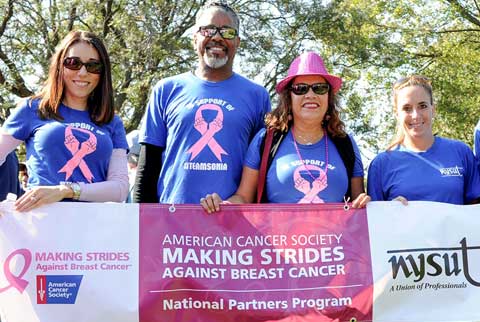 Join the team to fight breast cancer
Form your local union teams now for the annual Making Strides Against Breast Cancer walks in October. Last year, NYSUT members generated more than $722,000 in donations. Don't forget to register with ACS under NYSUT's Flagship sponsorship.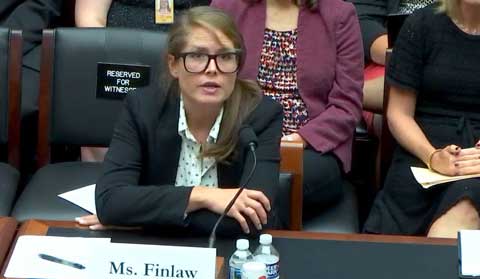 NYC art teacher puts a face on the student debt crisis
In testimony before a congressional committee, New York City art teacher Kelly Finlaw eloquently explained how the federal Public Service Loan Forgiveness Program has failed her, like so many others — and desperately needs to be fixed. "If the PSLF program wasn't meant for me — a teacher who loves her job, pays her bills, and comes from a family where loans were her only option — who was it meant for?" Here's her story.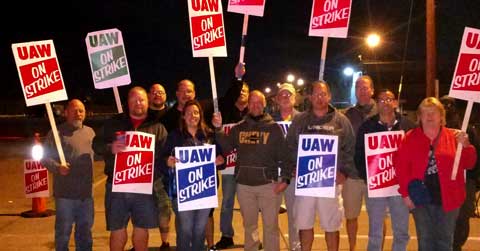 UAW on strike: How you can help!
NYSUT local unions are standing with our brothers and sisters in the United Auto Workers as the strike at General Motors continues. GM executives and shareholders are getting rich off the exploited autoworkers, and now the employer is retaliating against strikers — who are already sacrificing salary on principle — by cutting off health insurance.
Some of our locals have joined the picket lines at local UAW work sites. (Above, Kenmore Tonawanda SRPs, led by President Jill Ackerman, picketed in Buffalo this week.) Pickets also continue at the Rochester Components plant on Lexington Avenue and at the Lockport Components plant on Upper Mountain Road. Visit the AFL-CIO and UAW social media pages for the latest news. Send a message of solidarity. It means everything!
More news
NYSUT is conducting a telephone survey of K-12 members to address the Board of Regents plans to overhaul graduation requirements. If you get a call, please participate; your input is essential.
Educator's Voice, NYSUT's professional journal, seeks proposals for next year's issue, focusing on special education.