Voter Guide
---
Dear NYSUT members:
We are pleased to provide this Voter Guide and special Retiree Edition so YOU and your VOTE can help move the state and the nation away from regressive corporatism and toward progressive solutions.
We don't need to spell out all the ways that 2020 is different from other election years in recent memory, but one thing you need to think about is the need to vote safely and to vote early. Thanks in part to our efforts, concern about exposure to COVID-19 is now an official reason to secure an absentee ballot. If you plan to vote by mail, we urge you to request a mail-in ballot promptly.
Only through a strong, unprecedented turnout from NYSUT members can we ensure that the best interests of students, educators, health care professionals, retired members and New York's public education system, from Pre-K through higher ed, will come through this pandemic stronger than before. Our state and our country are clearly at a crossroads, and the decisions we make this fall will impact what happens from the halls of power in Washington, D.C., to the capitol in Albany and in each and every community in New York.
This guide provides the complete list of NYSUT-endorsed candidates as recommended by our local presidents and NYSUT's Political Action Committee, and approved by the union's Board of Directors. Please take the time to read and consider this information before you cast your ballot. You will be able to vote by mail, vote early in your community, or on Election Day at your local polls, but it is most important to make a plan and to cast your ballot. Your VOTE is Our Voice for Our Union and Our Values.
In Solidarity,
The NYSUT Officers
---
---
ALBANY, N.Y. Oct. 6, 2020 — New York State United Teachers President Andy Pallotta released the following statement today regarding new state protocols for schools in COVID-19 hotspot areas:
"Erring on the side of caution means closing school buildings when there is serious risk of spreading COVID-19, and we believe the state is taking the right steps by seeking to close schools in these hotspots. At the same time, we are seeking additional details on the state's testing plan for students and staff in an in-person setting in the outlying areas of these hotspots. These outbreaks have underscored just how real the threat of this virus still is. Protecting the health and safety of students, staff and families must continue to be the top priority as the school year continues."
New York State United Teachers is a statewide union with more than 600,000 members in education, human services and health care. NYSUT is affiliated with the American Federation of Teachers, the National Education Association and the AFL-CIO.
August 21, 2020
Source: NYSUT Media Relations
August 19, 2020
Source: NYSUT Media Relations
August 17, 2020
Author: Liza FrenetteSource: NYSUT Communications
August 13, 2020
Source: NYSUT Board of Directors
August 11, 2020
Source: NYSUT Media Relations
August 07, 2020
Source: NYSUT Media RelationsAugust 07, 2020
Author: Liza FrenetteSource: NYSUT Communications
August 07, 2020
Source: NYSUT Research and Educational Services
July 24, 2020
Source: NYSUT Media Relations
July 23, 2020
July 23, 2020
Source: NYSUT Research and Educational Services
July 21, 2020
Source: NYSUT, AFT
July 19, 2020
Editor's note: NYSUT offices will be operating from remote locations for the next few weeks. You can reach us on email and, as always, at 800-342-9810. Get up-to-date COVID-19 news and resources at nysut.org/coronavirus.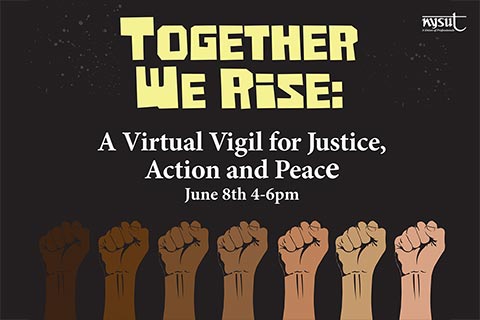 Bringing communities together for justice
Join us for a virtual vigil from 4-6 p.m. Monday, June 8, to call for an end to racial and economic inequities and honor the life of George Floyd and other lives senselessly ended. We are bringing communities across the state together to grieve, declare Black Lives Matter and offer national, state and locally driven actions to make a difference. The event will feature state and national union leaders and NYSUT members. In between speakers, we will have performances by students and members. RSVP here.
NYSUT Coronavirus Toolkit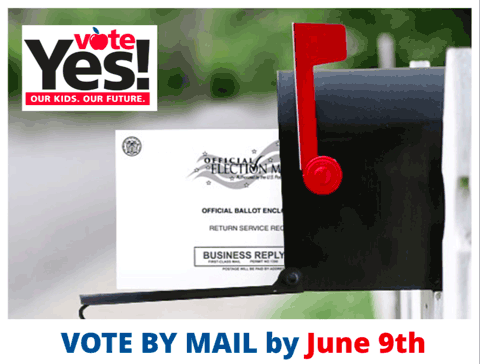 Find your ballot, find a pen, vote YES!
School boards have struggled to mount mail-in budget votes and board elections. Lack of or late ballots; ambiguity in eligibility and scheduling; no revote options all have complicated this year's unusual school votes. If you received your ballot, VOTE now! If you didn't get a ballot, call your district.
According to the SED's compilations of Property Tax Report Cards, school districts on average are proposing budgets for 2020-21 that contain a spending increase of 1.68 percent, this year — down from 2.57 percent last year. A total of 15 districts will seek to exceed their tax levy caps. Here's NYSUT Fact Sheet on the report cards.

State senators meet with union members on revenue crisis
"When cuts happened midyear this year, my school hallways were filled with crying students, teachers and administrators alike," said Rochester TA member Tom Rossiter, recently chopped in yet another round of layoffs crushing the city schools. "The loss was real, the loss was visible, and the loss was devastating." Rossiter and PSC member Marie-Michelle Strah, laid off adjunct at John Jay College, were among the union members who met with a couple dozen senators and staff to discuss the need for taxes on the wealthiest New Yorkers to increase state revenue. Several senators have bills pending to do just that. (Above, Rossiter and Strah testify in the online meeting.)
More news
Chancellor Rosa's four regional task force panels are meeting in June. Each of the four regional groups will have educators recommended by NYSUT, including at least one SRP.
Diverse Take A Look At Teaching panel at UAlbany discusses the importance of having a diverse workforce in education and mental health.
SUNY Chancellor Johnson is reportedly leaving New York for job at The Ohio State University. UUP's Fred Kowal responds.
The governor has signed a law to establish a death benefit for families of frontline workers who die of COVID-19.
Here's SED's updated FAQ on graduation/Regents exams.
New York's Census numbers are WAY behind the usual rate of participation and most other states. Go to NYSUT Counts 2020 to help boost participation.
New re-usable NYSUT masks are available from NYSUT.org/gear.
Go to the revamped NYSUT.org/coronavirus for places to share your stories, find related fact sheets and more. Use #NYSUTStrong to share your stories.
Join @nysutEVP Jolene DiBrango and author, NYSUT local President Amber Chandler on Twitter for our #NYSUTchat at 7 p.m. Sunday to discuss incorporating social emotional learning into instruction so students can learn to manage their emotions, set goals, build relationships and make good decisions.
Save the Date: COVID-19, CARES Act and Your Finances, a webinar series from NYSUT Member Benefits and Stacey Braun Associates, Inc., begins June 9. Topics include mortgage forbearance rules; credit reporting issues; budgeting/investing; withdrawal loans from retirement plans; unemployment; and student loans.